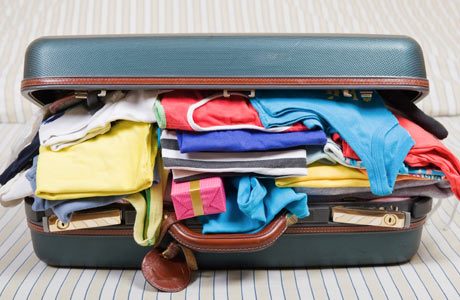 Vacation packing is time consuming and requires some good organization skills. No one wants to forget anything they might need while away from home, especially if traveling out of the comfortable boundaries of home, in the U.S.
To make things easier, here's your honeymoon packing list of 'must haves' to take the stress out of having to remember so many little details. Keep in mind that this is a general list that might need some tweaking depending on your honeymoon destination.
Remember these most important items!:
Passports and/or visas
Driver's licenses
Airline tickets, cruise tickets, confirmation papers
Credit cards
Travelers checks or travel debit card
Hotel reservation confirmation
Luggage ID tags
Phone numbers of your hotel, airport, doctor, family members and credit card companies (for possible lost or stolen credit cards)
What SHE should pack:
2-3 pairs of shorts
1 pair of jeans
1 pair of dress shoes
1 pair of sneakers or comfortable sandals
4-5 pairs of shirts, t-shirts, tanks, short sleeves
1 sundress
1 little black dress
1 cardigan
2 bathing suits
Extra pairs of socks, underwear, bras
Accessories to dress up your outfits
Sunglasses
Evening purse
What HE should pack:
1 pair of jeans
2-3 pairs of shorts
1 pair of dress pants
4-5 shirts, polo, t-shirt, button down
1 sports jacket
1 bathing suit
1 pair of sneakers or comfortable shoes
Extra pairs of socks and underwear
Sunglasses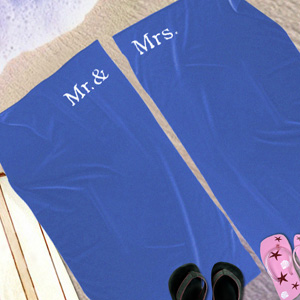 Optional Items that Could Come in Handy
Band-aids, aloe, ibuprofen, motion sickness medicine, sunscreen, chap stick, tote bag for beach or pool, beach towels, guidebook, toothbrush & toothpaste, deodorant, hair brush or comb, make-up remover, cosmetics, hair spray, shaving cream, razor, contact lenses, contact lens solution, hair accessories, shampoo & conditioner, body lotion, ziplock bags to protect your camera, small wallet size bag to carry credit cards and money, small backpack, earplugs, prescription medicine – (in its original bottle!) and travel locks.
Give this Information to a Close Friend or Family Member:
Itinerary with hotel phone numbers
Photocopies of passport and traveler's check receipts
Financial information
Packing for this special vacation will be less stressful if you make a checklist of other items you think you may need or want to bring. Remember some airlines charge for each additional luggage other than your carry-on, so make sure to pack only the items you think you will use.
Enjoy your honeymoon!